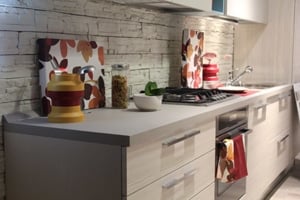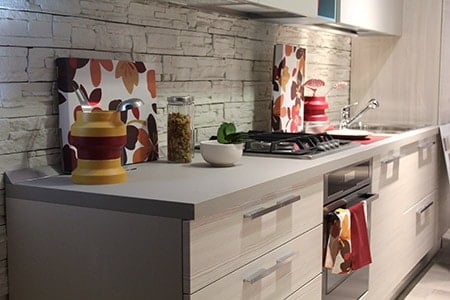 The house cleaning mission gets tougher when you step into your kitchen and get confused where to start from. Every single part of your kitchen needs a good touch to hold its crystal clear look. Compared to other furniture, floor, and every single thing the kitchen stuff gets 10 times dirtier. The most irritating part is, it's too hard and time-consuming to clean them accurately.
Specially, if you are going with a chaotic way that has no decided step and not even follows the fast tricks to get it done just like that. Cleaning kitchen is not so boring when you know the smart ways.
To let you know the step-by-step procedure for cleaning your kitchen in an easy way this article has come up. So, let's reveal the secret method and make your kitchen your nearest one.
The Cleanser Remedy
Well, basically this is the secret behind this fast and easy cleaning process. We usually use different types of cleanser in different kitchen stuff but this all in one cleanser can be used in every single thing you want to get cleaned. Besides, it's too easy to make and you don't need to prepare a huge amount of it. Just a little is enough to show its excellence. So, let's know how to make it first. Here you go.
Ingredients
Normal Water- 1/4 cup
Rubbing Alcohol- 1/2 cup
Lavender Essential Oil- 6-7 drops
Rosemary Essential Oil- 6 drops
Spray Bottle
How to Prepare
Just get all the ingredients given in the list up there and pour them in the spray bottle and shake to mix the ingredients properly. Your cleanser is ready to show its magic.
Cleaning Your Kitchen
Okay, you got the cleaning mixture and now what you have to do is to know the step-by-step cleaning process for a good result. To help you out here we have made the way easy with the following cleaning method below. Have a look.
Step 1: First of all for a good start, you must remove all the displaced containers, kitchen tools, and all other clutter stuff and keep them in their exact place. Just make the counter spots clear.
Step 2: Collect the dirty containers, stove burners, microwave turnstile, chopping board, vegetable cutter and all other washable mini kitchen stuff that need a good wash. Fill your sink with warm water and liquid soap and put the washable things you have collected in it. Now, let them sit for a while.
Step 3: Now, move to your stove and spray the cleaner you made on it and give it a gentle rub to remove all the stubborn dirt and debris out of it. Spray the stove area and your kitchen table with that cleaner and mop the area to clean them.
Step 4: Take a microfiber kitchen towel and apply some cleanser on it. Now, mop the window and glass made things of your kitchen with it. You can clean the outer portion of the microwave and refrigerator in the same way as well.
Step 5: Take out the dishes and stove burner you kept in the sink to soak the soapy water. Wash them properly with a rubbing pad and brush. Clean them with water and let them dry.
Step 6: With the 5 steps you are almost done with the upper portion. Now, it's time to clean the kitchen floor. Here you don't need that spray. Just clean it with water and add some floor cleaner to kill the bacteria.
These 6 steps will help you fully to get a perfectly clean kitchen. Do in at least once a month or more if possible to maintain the neatness and new look of your kitchen.
Verdict
Cleaning kitchen is nothing so troublesome how we think about it. And it's all because we neglect to maintain the regularity in cleaning and this way the dirt becomes double.
We spend a large amount of time in a day in our kitchen. And to pass your kitchen time in a fresh and tidy way cleaning the kitchen is essential. So, clean your dirty kitchen just like that with the steps we have suggested and cheer up your love for cooking with a beautiful kitchen.
Thanks for being with us. Hope the article was helpful.