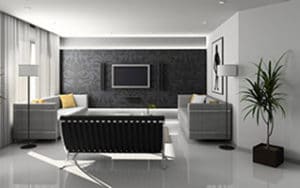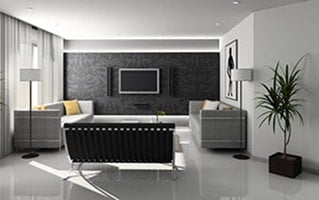 It's not a rare scenario that a space or room from our house doesn't receive enough light from mother nature. But that doesn't mean that you have to go through complete renovations as the only way out.
If you be a little tricky with the fact that, a room can be made to look bright without even extending the number of natural light sources into it.
And in today's post, we're going to give you a hand with that.
Trick 1 of 5: Mirron…mirror!
No matter how much natural sunlight your room is provided with, it can be doubled with a number of mirrors. Mirrors on the wall work like reflectors of light that come across the windows of your room.
So, place a few large mirrors in a way that it enhances the room's interior beauty. You can also try an array of small mirrors as well.
Trick 2: Use Metal Interior Accessories
Home interior had evolved quite a lot since the past few decades. And in 2019, using metal accessories to enhance your interior beauty had been a trend.
But you know what, adding metal accessories can help you to make your room brighter as well. A set of such items can turn a dark and dreary space into brighter and more luxurious.
Some examples of such items are metal mirrors, metal artworks. Metal decoratives, light fixture etc.   
Trick 3: Stick to While Painting
Just like mirrors, while walls are a good reflector of natural light into any space. To scatter these light, and make the room look brighter is to use white paint on the walls.
If you want to move one step forward, you can try coloring the other interior items as white as well. This list may include the art frames, the furniture, the bedding, the curtain and so on.
Trick 4: Try Pot Lights
One of the most effective idea to brighten up walls locally is to lighten them up with poll lights. You can add a few of them both beneath the ceiling, or close to walls. These lights will wash the color of the wall, and help to look the edges bright.
If you have traditionally collected souvenirs or artworks, they can be displayed better throughout this pot lights.
You can either make these pot lights yourselves or buy them in the market. If you ask for our suggestion, we would recommend going for DIY methods.
Trick 5: Add Some Area Rugs
Laminated floor or dark floors made of wood may look gorgeous and elite. But not when you don't have any light incoming. Unlike contemporary homes, these floors may drain out a lot of lights for some space.
So, what's the way out?
We would recommend using enough of area rugs. These will prevent these floors to absorb light and brighten the lumen level of the room.
Trick 6: Use Thin-line Furniture
Many of us have a kind of soft corner for curvy and heavy-weight furniture. These may enhance the elegance of the room, but if you're having low light level already, this is not something that we would recommend.
Overstuffed furniture is likely to pull your room down. So, you will feel your room darker and heavier than what it actually is.
Trick 7: Streamline the Window Coverings
If you're living or working in a house, window covering is a must. But for a room with low light intensity, we won't prefer to install heavy drapes and embellishment.
To keep the room light, you should avoid heavy drapes and valances. A good idea is to install a streamlined panel on both sides of the window.
However, while installing streamline, make sure to install it till the floor and also make sure that they don't puddle or turn to fall short.
Bottom Line
So, these were the 7 steps on how to brighten a dark room and make it look jolly. Although there are some more things to get done, these 6 might give you a good start.
Best of luck!